Vestner Curved Solutions
Stair lifts provide an alternative to moving to a new home by allowing occupants to safely and easily access the upper floor or basement/garage. The Vestner curved indoor stair lift reflects the taste and sophistication of the most elegant homes, setting the new standard for residential accessibility. The Vestner Solutions offer the finest in streamlined, ultra-compact design, with increased carry capacity, advanced safety features and comes at an affordable price.
Find out more about the key features and options of the Vestner Curved Stairlift below.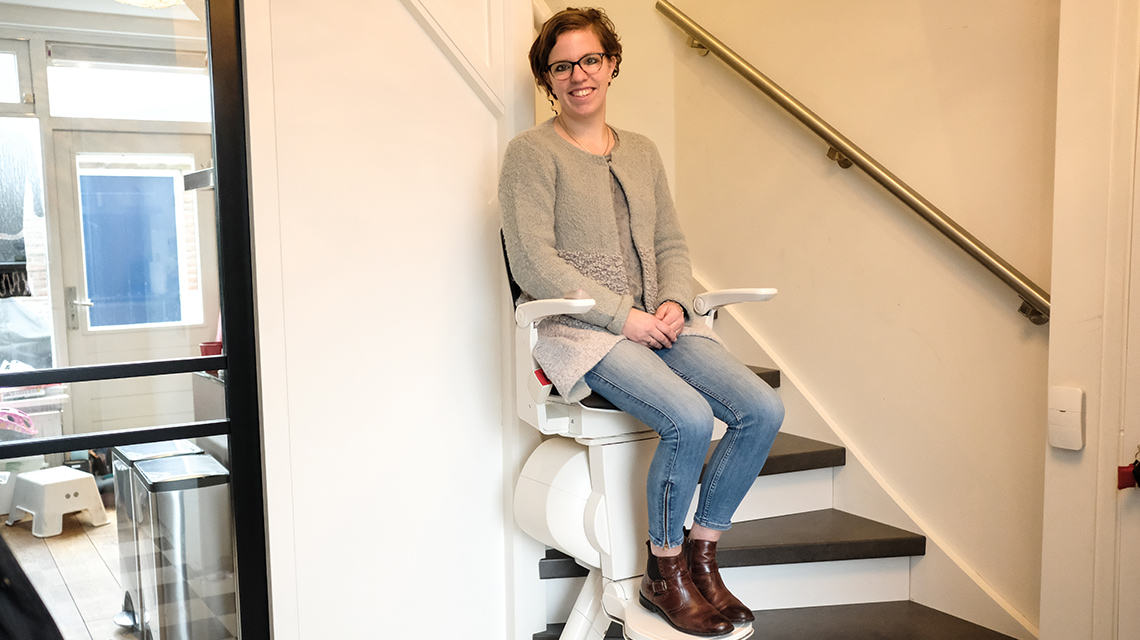 Easily installed on existing stairs without the need for major alterations to existing structures
Anodized aluminium rail installs to within 152mm (6") of the wall
Can be installed on either side of the stairway
COMPLIANCE
The Vestner Solutions indoor stair lift is built and complies with UK and NZ Standards
No building consent required for residential installations
ACCESSORIES & OPTIONS
A range of accessories and options are available to meet the individual requirements of people using the stair lift and/or home setting.
Carry capacity  up to 180kg – the largest capacity of any stair lift in the NZ market
Smooth ride, with soft-start operation
Continuously charged batteries  allow for uninterrupted operation, even during power outages
Swivel seat at the top of the stairway
Adjustable seat height for easier entry/exit
Fold-up arms and footrest for easy wheelchair transfers
Generous contoured seat size
Remote, wireless call/send controls