Vestner offers Planning and Consultancy Support
To assist clients, architects, designers, project managers, construction companies and others, Vestner offers planning and consultancy to support the early stages of projects involving the full range of lifts and elevators.
Shop and installation drawings are readily available to support the planning stages, installation specifications and requirements of the lift project.  Subject to the lift model purchased, CAD drawings may be available that can be 'dropped' into plans.
Site specific drawings
Vestner will review plans and undertake site visits where required
Compliance
All Vestner series platform lifts and elevators are compliant with the relevant NZ Standards, Building Code and disability codes & recommendations.  Vestner lifts are also compliant with relevant Australian Standards and have been Design Registered
Vestner will manage the compliancy of imported product as required.
Installation is undertaken by Vestner technicians or by Vestner's New Zealand wide network of trained subcontract installers.
For additional product information please go to the Commercial Lifts & Elevators section and/or the Residential Lifts & Elevators section.

Vestner – Lifemark Product Partner
Lifemark is a certification standard that embraces intelligent design concepts that make living easy – no matter the ability or capabilities of the person living or working within a particular home or premises.
"Lifemark's aim is to influence the design of housing so that a greater proportion of new homes built will be suitable for older people and people with disabilities to live in for a longer period of time."
With Vestner obtaining Product Partner status, it ultimately provides reassurance for builders, designers, specifiers and developers that our products have been designed to meet the Universal Design Principles.
Health Professional Assist Solutions
Supporting the national agreements Vestner has to supply lift solutions to people with disabilities, Health Professionals are welcome to contact us for information and advice in identifying lift options for people in residential and commercial premises.
Services available from Vestner include:
Advice and consultancy on the suitability of platform lifts/elevators and stair lifts
Liaison with accessable, Enable New Zealand, Accident Compensation Corporation (ACC), Ministry of Education and other funding bodies
Site visits to discuss & determine suitability of lift options and the installation environment
In-service training relating to Vestner products
Product information for clients and Health Professionals
Attendance at Show Your Ability and other trade and consumer shows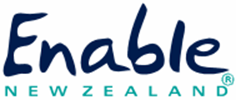 Vestner – Platinum Partner to Enable New Zealand
The EASIE Living and Demonstration Centre based in Palmerston North helps those with disabilities and those who are ageing in our communities to access the latest products and information to help them lead fuller, more productive lives by showcasing what's possible.
An exciting and innovative accessible smart home provides visitors with a kinesthetic and tactile experience, where they can test low and hi-tech living options including a Vestner low rise platform lift and a stair lift.
Vestner's support in providing products for people to see and experience at the Easie Living and Demonstration Centre reflects to our commitment to provide NZ with the best lift products available.

Vestner – Platinum Partner to accessable New Zealand
Vestner NZ has been a long term partner with accessable NZ, working alongside each other to provide suitable solutions to those in need, be it a long term disability solution or short term ACC type related solution.
We support you to get the solutions you need to manage your disability or injury. We do this by working with you and your support team to identify the equipment and modifications you need to better manage the tasks you do each day, and organise for these solutions to be provided.
Vestner's support in providing products for people to reflect to our commitment to provide NZ with the best lift products available.