Vestner Mobilift
The Vestner Mobilift portable platform lift provides portable disability access to almost any location. Being highly portable the unit can easily provide disabled access to more than one part of the same home.
Aside from being available for sale, Vestner also has the Vestner Mobilift available for hire which is ideal for temporary access whilst a more permanent solution is undertaken.
Find out more about the key features and options of the Vestner Mobilift below.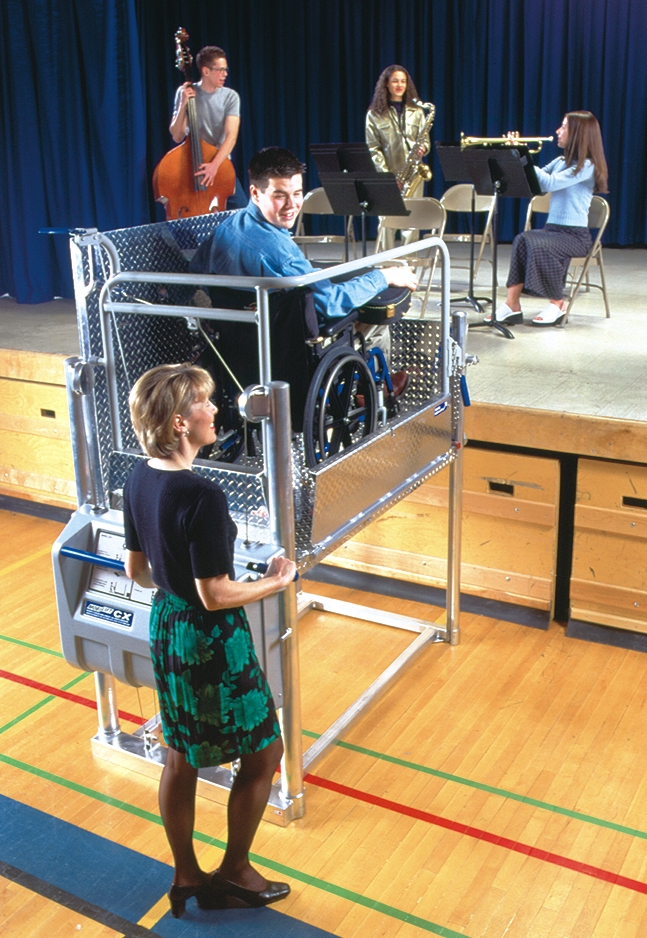 No installation is required – ready to use on delivery
A mobile unit which does not require a power source
Manually operated  by a support person
COMPLIANCE
ADA Compliant (Americans with Disabilities Act)
Canadian designed and manufactured to an extensive quality assurance program
Factory tested to 5 times the rated load for ultimate safety
ACCESSORIES & OPTIONS
A range of accessories is available to further complement the lift and meet specific client needs or requirements of the lift location.
Extremely reliable and essentially maintenance free
Rated load of up to 275kg and a height rise of up to 1.52 metres
Easy to operate with instructional pictograms on the unit
Quiet manual operation
Wheels suitable to negotiate both finished surfaces and uneven terrain