THE VESTNER RESIDENTIAL LIFT
The Vestner Residential solution is a fully enclosed cabin platform lift, unique in its ability to travel through to the second floor by means of lifting the floor cavity of the second floor as it travels upwards, leaving the space on the ground floor clear when up, and the first floor clear when the lift down, whilst at all times maintaining a safe environment.
This is a very space conscious solution, and elegant to the eye, and often seen as a design feature of a home.
Find out more about the key features and options of the Vestner Residential Lift below.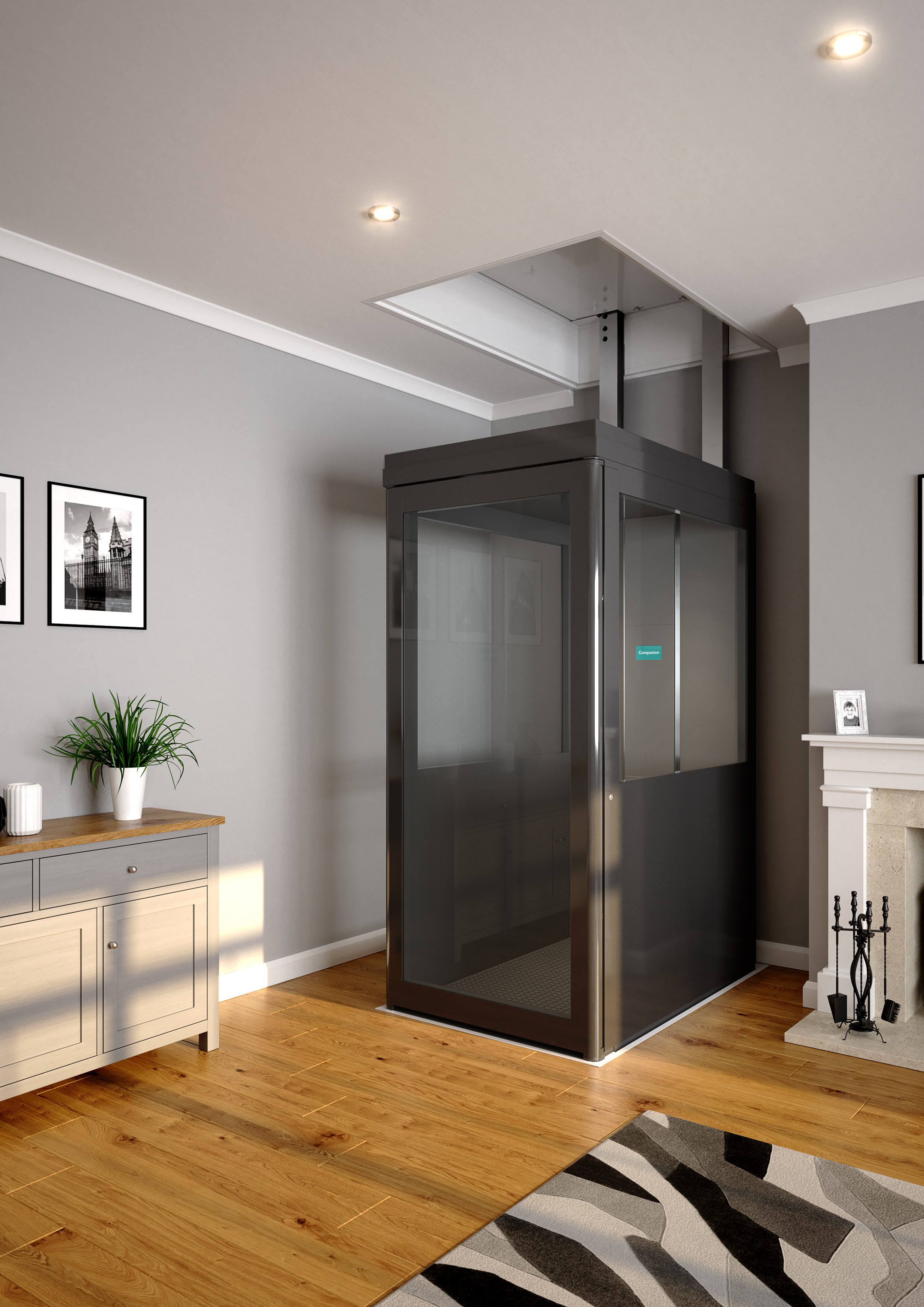 New or retro installs
Space saving features
Excellent attention to safety
3 standard sizes to meet your needs