Vestner Inclined Platform
The StairLift that brings freedom of movement for all
We have made it our goal to assist people with physical handicaps to overcome structural obstacles found in everyday life.
Our products are designed to provide our customers with a new feeling of freedom of mobility and independence.
Vestner platform stair lifts conform to the highest quality and safety standards.
The Inclined platform Stairlift clearly demonstrates that it is possible to combine elegance and functionality.
Stylish, flexible and secure, the platform stair lift is ideally suited to fit all staircases. Regardless if they are straight or curved, in single or multi-story buildings, in or outdoor installations, the numerous benefits of our platform stairlift will always offer you the best solution
Find out more about the key features and options of the Vestner Inclined Platform below.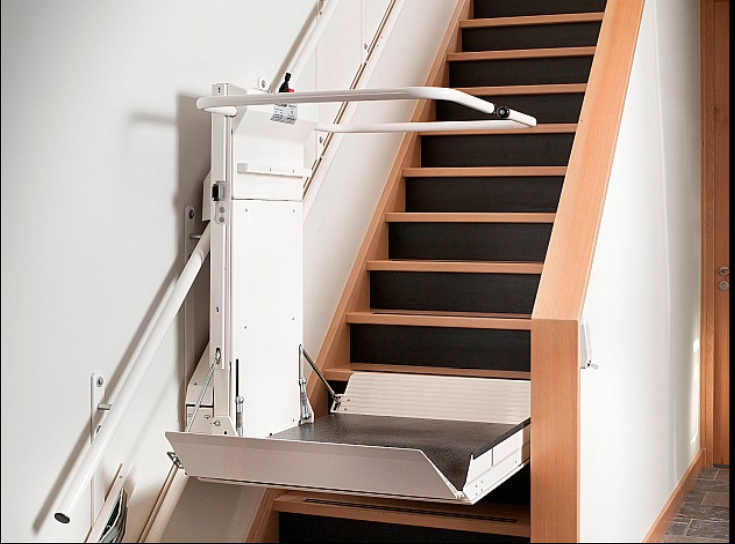 Practical
Space saving
Fits those tricky spots
Easy to install